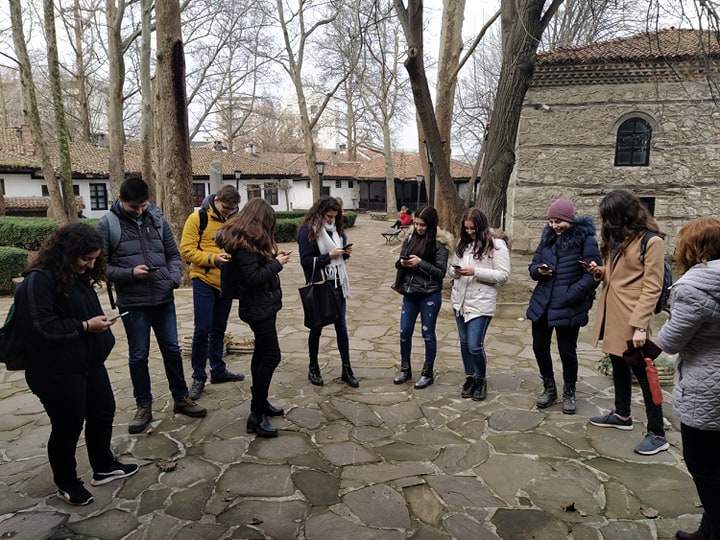 A group of students in grade 12 from the Geo Milev Foreign Language School – Dobrich got acquainted with the activities under the mAPP my Europe project and enriched their worldview and knowledge about the cultural heritage of the city of Dobrich, Dobrudzha and Bulgaria within the European framework. They learned about innovative practices that museum specialists apply when presenting the cultural and natural heritage of their native land.

The young people split into groups and viewed the sites included in the cultural routes of the mobile application developed under the project. After reviewing the explanatory texts in English and Bulgarian, the students chose a virtual tour of their hometown  Dobrich. They wished to take a walk through the Old Dobrich Architectural and Ethnographic Open-Air Museum and to enter the Renaissance School to touch on the living history, in particular, the education, lifestyle and culture of the Dobrudzha during the National Revival Period.
The young people shared that the initiative is very good and through the mobile application they can direct their friends from home and abroad, as well as guests of our city, to get acquainted with the information briefly and to choose quickly and easily sites or routes in their cognitive walk through Dobrich.